ENGAGE:
An experiment in "House Church"
Interactive, on-line worship
Check out Engage! This alternative worship is created to encourage discussion and community even if we are remaining distant. Let us know what you think!
Sunday Faith Formation Schedule: We hope you will join us!
Adult Opportunities:
9:45 am – Reading "I'm Still Here"
Children and Youth:
6:00 pm: High School Youth Group
Patrick and our youth have moved their weekly meetings onto Zoom. Any high school student is welcome to join for fun, conversation, and bible study.
Weekly Discussions/Studies
Men's Breakfast Bible Study meets at 7:30AM, the 2nd and 4th Saturdays of each month via Zoom. This month: Aug. 8 & 22.
To join from phone/tablet App: Meeting ID:827 0097 0218 Password: 225768
To join by phone (audio only). 1 346 248 7799 then enter Meeting ID: 827 0097 0218 followed by #
Pastor's Bible Study
– In-depth conversation with the pastor about this week's Gospel lesson every Tuesday at 11:30am. All are welcome. Zoom link:
https://us02web.zoom.us/j/562178873
Meeting ID: 562 178 87, or join by phone with no video 346 248 7799 US Meeting ID: 562 178 873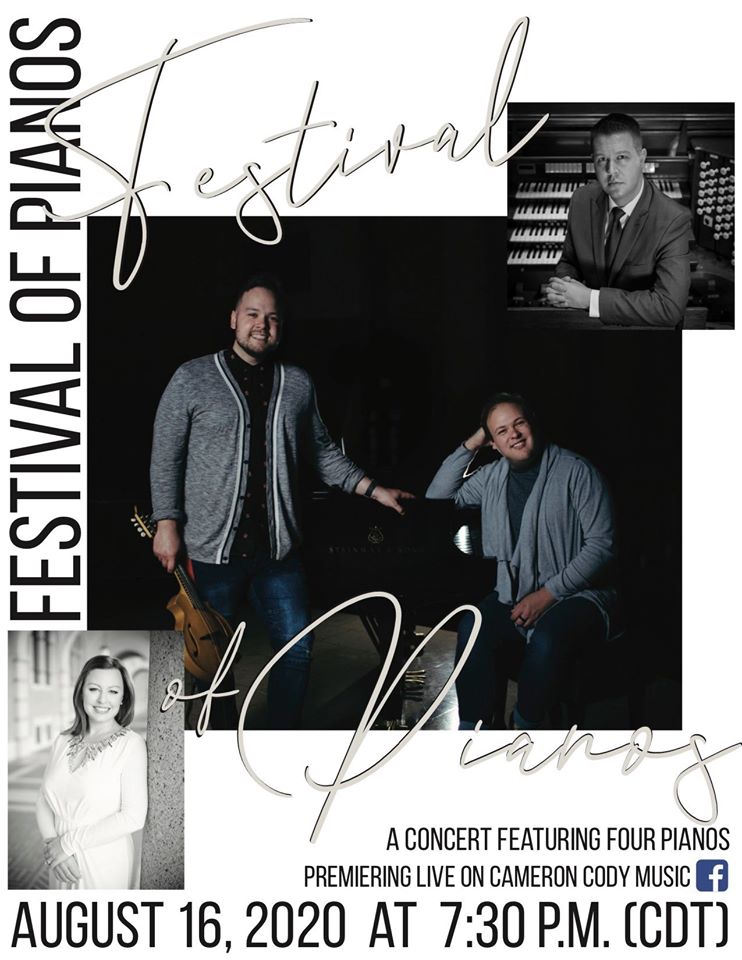 Festival of Pianos, Virtual Concert
Live from the home of Cameron Cody, 4 concert pianists will perform the great hymn, gospel, and spiritual arrangements of the church composed for 4 pianos. Sunday night, August 16 at 7:30 p.m.
Featuring Lord of Life Director of Worship & the Arts Dan Fenn and 3 extremely talented friends on 4 pianos!

Where? What? When?
Scroll down for exciting opportunities to Fellowship, Reach Out, Learn and Share
Click here for our weekly calendar e-blast
Happenings
*******************************************************************************************************************

Join in on August 11 at 5 pm for Virtual Happy Hour hosted by Lord of Life and Tammy Fincher. No teaching involved, just a chance to connect and talk with friends old and new. Our starter topic this week is: What new delight have you discovered during quarantine? Mix up your favorite happy hour treat and let's talk!
Click here to join the zoom call:
Meeting ID: 875 0659 5024
Passcode: 297083
or dial 346 248 7799 US (Houston)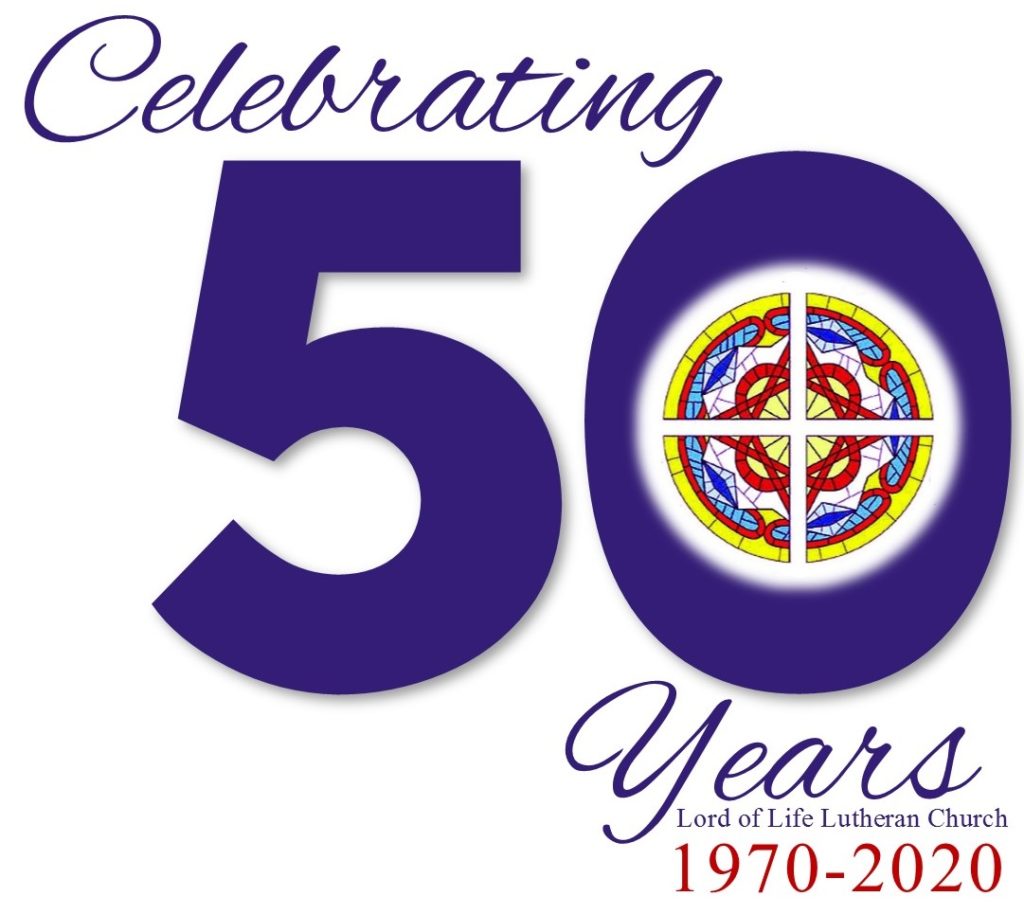 Lord of Life Celebrates 50 Years
Former pastors joining us for worship throughout the year
Memory moments from charter members and long-term leaders • Monthly Ministry Emphases each month
Men's Retreat
"Back from the Wilderness: Now What?" July 10-12 at Lake Livingston.
Due to the increasing spread of COVID 19 we have decided to postpone the 9th Annual LOL Men's Retreat indefinitely. The pastors, hosts, and event organizers all agree this is the responsible course of action to protect our members. We will be watching the situation in our area very closely in the coming weeks and will then make a decision on a possible secondary date. If you have any questions please contact Danny Craft (713-899-4730). Thank you for understanding and God bless.

One of our Lord of Life families with on-going medical needs could use some help packing and moving THIS Saturday, Aug. 1 and again on Saturday, Aug. 15th. Truck, minivan and/or large vehicles for hauling are welcome.
Click here for more information and to sign up.
Masks for Al
l – Serve those at risk of COVID-19! LOL is now a collection site for homemade masks for Houston Responds: Masks for All. Not sure how to make one?
Click here for instructions.
Already have a pattern you love to use? That is totally fine! Drop masks in the bin OUTSIDE the church front door in a Ziplock bag – no need to enter the building. July 31st will be the final collection day. Over 13,000 masks have been collected in our community.

Virtual Blessing of the Backpacks
– We're sending students, educators and administrators back to school with our prayers & blessings during worship on Sunday, Aug. 16th.
Please email your "back to school" photos
by Wednesday, Aug. 12th at noon to be featured on Sunday.
Confirmation – After 2 years of long and careful instruction, our 2020 confirmation class will celebrate the Affirmation of their Baptism on Saturday August 15th, at 7pm in the parking lot at Lord of Life. Church members will watch highlights on Sunday, Aug. 16 during regular online worship. This may not be the vision these confirmands had of their journey since the beginning, but we trust that God is great and we look forward to celebrating this special milestone with them.
Participation in our church events implies permission for the use of images taken at those events. You have the right to opt-out of inclusion in photographs or media use for Lord of Life online or printed publications. To opt-out, please
sign the form available here
and turn in the completed form to the church office along with your photo.